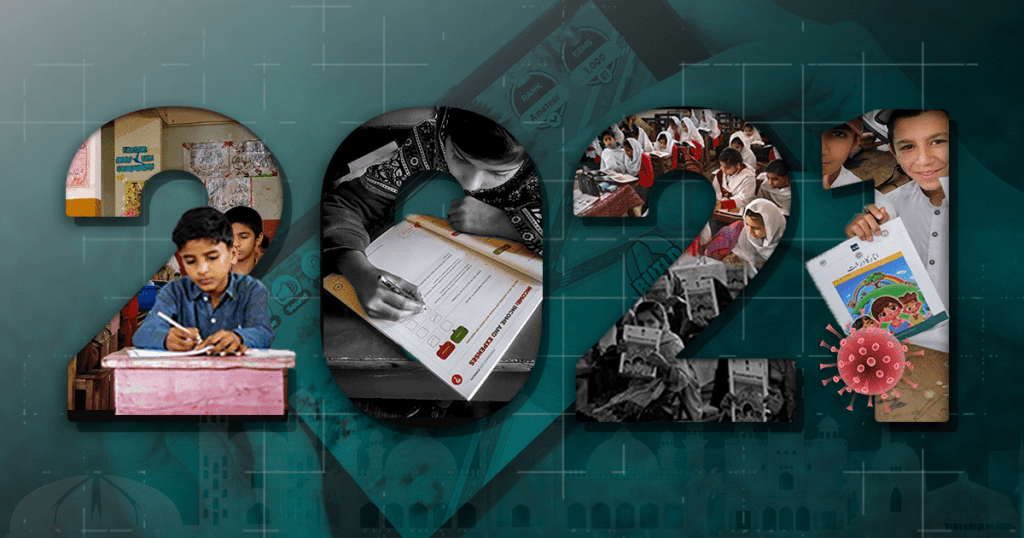 Another year of hitting marks, achieving milestones, and living up to expectations, National Financial Literacy Program for Youth, an initiative to harness Pakistani youth with the essential cum basic financial education enters another year for lightning up more minds and brightening more futures. Since the very beginning of the project, it has proved itself to be the touchstone for being a solution to a barely discussed problem owing to the lack of awareness among Pakistani citizens on the subject matter. Thus far, it has not only disseminated awareness regarding the importance of financial literacy but has also been furthering its expansion defying all odds amid Covid.
Much like previous years, the Covid pandemic could not halt NFLP-Y's project activities. Observing all SOPs, this year our team of Master Trainers and District Coordinators conducted 9000 face-to-face sensitization sessions covering more than 60 districts and producing a mass of 330,000 financial literates. The total enrollments on Pakistan's first e-Learning game PomPak – Learn to Earn buoyed up to 335,000 with more than 230,000 App downloads on Google Play Store and Apple App Store collectively. Since its launch, PomPak – Learn to Earn had earned a reputation of a well thought of and finely put together educational app, maintaining the top position in the 'educational games category' in the Google Play Store in Pakistan.
Acing the pace in an attempt to reach every nook and corner we introduced another landmark initiative in the form of Pakistan's biggest Virtual Internship Program, motivating our youth to be the resolution and voice towards a sustainable future. Under this initiative, students from any registered School, TVET, College, or HEC Recognized University within Pakistan and AJK, can apply for the position of Student Brand Ambassador. The program attracted a big portion of youth from all across Pakistan and AJK. To date our ambassadors have surpassed a total of 7500 and registrations have not been called off yet.
Be the metropolitan big cities or the countryside areas we are seeing success stories emerging from all parts of Pakistan, making us proud to see youth especially women giving in their words for drafting out family budgets, planning the whole budget themselves, or coming up with unique business ideas. While it shows a novel path to endless possibilities, the aim is to ensure that the contributions of youth are not devoid of creativity and meaning. Among the many success stories that we are receiving each day a report from a local school located in an underprivileged area in Gwadar sends us in awe and is enough to gauge the impact of this project. The teacher informed us that local clay pot vendors were almost taken aback when the inspired students after attending the financial literacy workshop arranged by NFLP-Y rushed to buy Gulaks (clay pots for saving money). This sudden rise in demand for Gulaks led to the shortage of products in the area.
Shifting to the higher gear, the project didn't confine itself to any limits instead it kept the floor open for partnerships and joint ventures. The journey that was initiated in 2018 has now been taken forward with the help of more than 450 partners who realized and praised the thought behind the initiative. Just in this year, through one of our partnerships, the empowerment of nearly 7000 girls was made possible via the provision of basic financial literacy. Selected students who had successfully completed the financial literacy course by NFLP-Y were invited to Islamabad from Balochistan along with their families, where SBP's Deputy Governor, Ms. Sima Kamil, honored these girls with certificates and words of appreciation. Moreover, the State Bank of Pakistan has also partnered with JazzCash. Under this partnership, PomPak – Learn to Earn is integrated into the new JazzCash app. Now around 36 million JazzCash users can directly access PomPak from their JazzCash app.
Making headway with the vision of turning Pakistan into a financially inclusive and stable country, 2021 was a year full of accomplishments with flying colors; clears the blur off revealing brighter future prospects. National Financial Literacy Program for Youth is determined and hopes to keep stepping forward with the same zeal and zest until it knows, it has reached the intended mark.